Lily Moré, Traditional Cuban music singer
Music is how I share my feelings – the things I am experiencing now and the things I have experienced in the past. What it expresses comes from deep within me: my happiness and sadness, peace, friendship, love.
I was born in Havana, Cuba to a family with a long musical tradition that can boast of the legendary Barbaro del Ritmo – Benny Moré.
It was this background that gave me my musicality, my love of colorful rhythms, my enthusiasm, my ability to feel at ease on stage and the pleasure I take in contact with the public.
In my home town I took various private courses and starred in shows put on by a dance group that was a feature of night life in the capital.
When I arrived in Switzerland I joined the Madrijazz Gospel Choir, where I am currently one of the soloists, and I had the great pleasure of performing with them in Calling All Dawns at Carnegie Hall in New York City on June 9, 2019.
From 2010 to 2018 I was singer, soloist and dancer in a Latin jazz band in French-speaking Switzerland, and with them I put on many shows in Switzerland and neighboring France, writing the lyrics for several numbers too. We also toured as a group to Cuba and Greece.
I have appeared in several works at the Lausanne Opera, film shorts and TV series like "Quartier des Banques" on Swiss National Television.
More recently I played the title role in the show "Marie Madeleine de Santiago" put on by Compagnie de la Marelle, which was performed at more than 50 venues in French-speaking Switzerland in fall 2019/spring 2020, with a tour of Alsace planned for May 2021.
On May 19, 2019 I shot my first clip "Si Pero Moré" on the streets of Lausanne with various musicians and dancers and Marc Devaux of Mandarine Films as the director (Mandarine Films).
In order to perfect my vocal technique, I continued my training at the School of Vocal Arts (SOVA) in Geneva. I also participated in sessions such as the musical comedy workshop at the Théâtre Barnabé in Servion.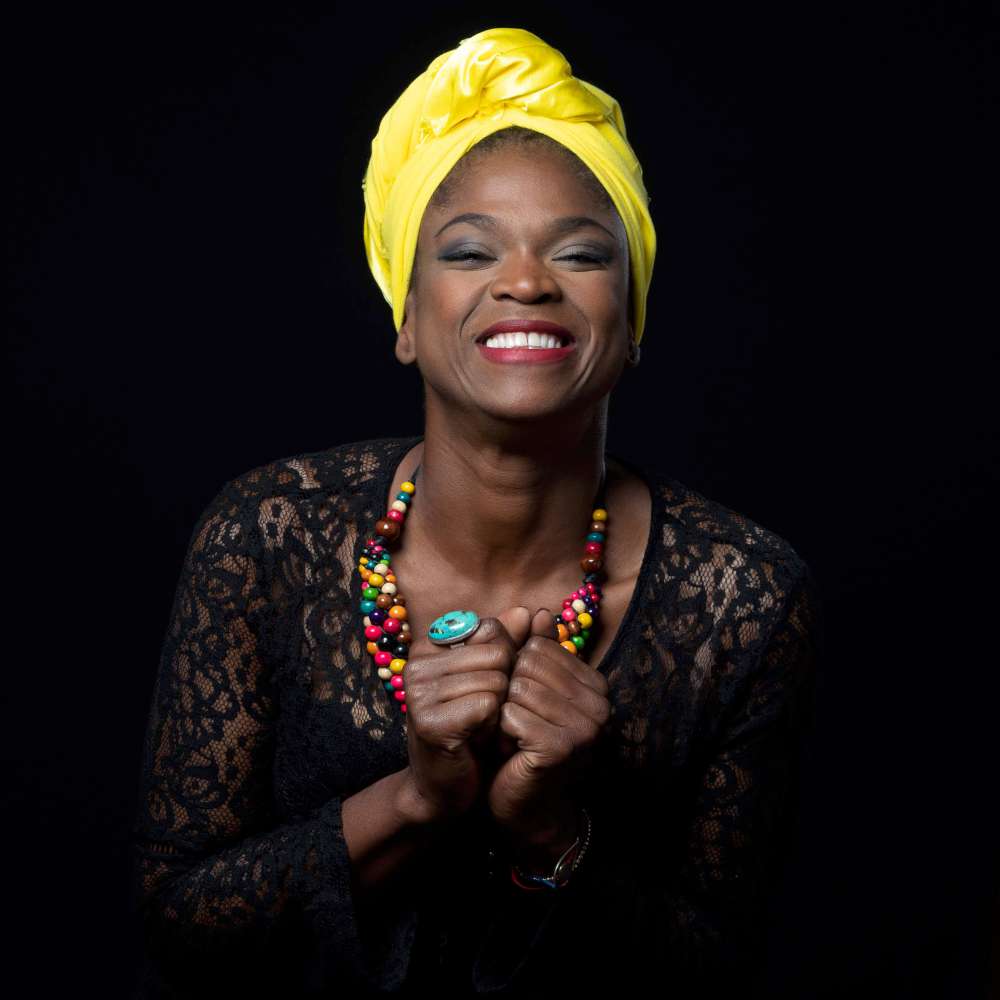 A second clip "Para Julia" follows in spring 2021. It is dedicated to my mother, as well as to all the mothers of the world.
I now perform under my own name, solo or with a trio of professional musicians (piano, bass, percussion) and offer a repertoire consisting of traditional Cuban and Latin music, with some forays into salsa and soul. I regularly participate in the monthly Noche latina – Latin Jazz of the Geneva School of Contemporary Music ETM.
I put all my joy and my energy to answer your requests of animation of festivals, private concerts, exhibition openings, company evenings, cocktail parties, weddings, birthdays and other ceremonies or events.
At the start of 2023, I am actively preparing the concert "Un Soir à La Havane", which will take place on Saturday May 13 at Salle Paderewski, Casino de Montbenon in Lausanne. I will be on stage with my band Swing y Sentimiento, as well as the String Orchestra Amati. This event will be dedicated to boleros, sounds, congas and other guajira, meeting between tradition and modernity, Latin America and Europe, Afro-Cuban rhythms and classical orchestrations. We will offer you a refreshing, sweet and spicy cocktail to enjoy with us.
The concert is organized in collaboration with the association Amicla, which aims to promote Latin American culture in Switzerland and to finance social projects in Latin America in favor of disadvantaged children. A part of the benefit of the evening will go to Amicla.